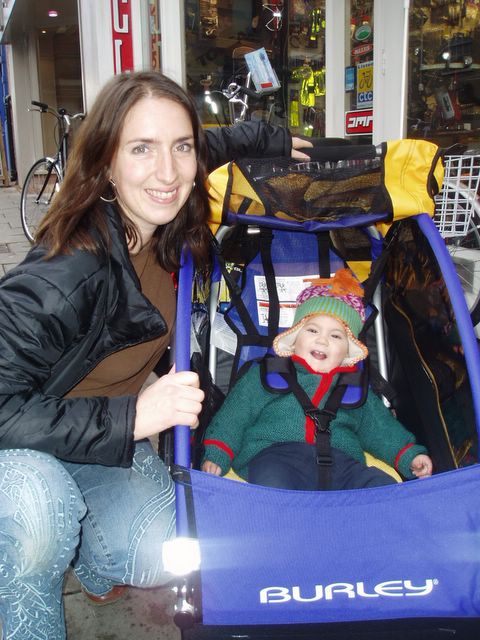 Iím Louise, the 33 year old mother of Tigerlily, and am returning to my daughterís birthplace in Mexico, to continue a cycle trip begun during pregnancy. When 5 five months pregnant I set out from San Felipe, a small town in Baja California, Northern Mexico, and cycled some 2000 miles south until reaching Oaxaca two and a half months later. There Tigerlily was born in January 2005.
Now Tigerlily is a year old we are set to cycle another 2000 + miles from Southern Mexico to Panama, this time raising money for our chosen charity Plan UK, donations will go directly to rural projects in El Salvador, Guatemala and Honduras, which we will be visiting along the journey. We welcome any donation however great or small.
We left the UK on 23 January 2006 and plan to arrive back on the 8th July.
Many thanks for your support.
Love from Louise and Tigerlily